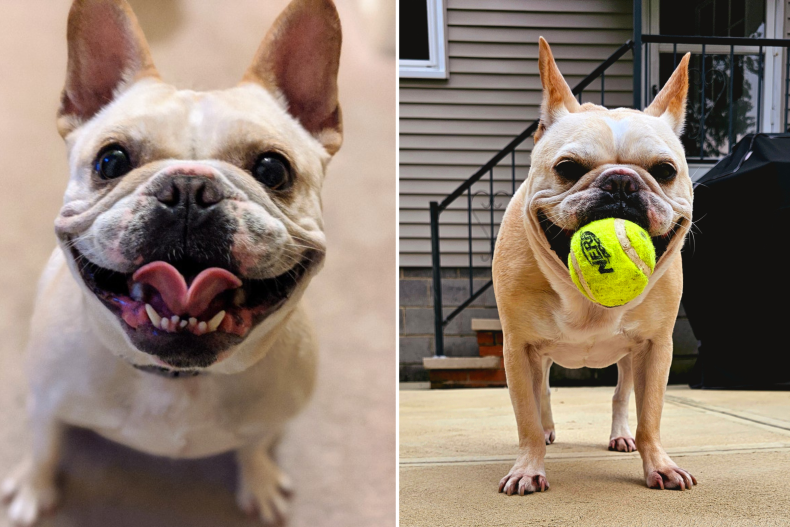 The Newsweek Pet of the Week this week is Gigi, a French bulldog from Willoughby, Ohio.
The 6-year-old dog went to live in a Cleveland suburb with owner Jackie Good when she was just a year old.
"Her previous owner worked quite long hours, so they wanted her to have a better lifestyle," Good told Newsweek.
Gigi is playful and loving is now a firm part of the family and loves toys. "She is always ready to play fetch, tug rope, or to run around being a total goofball," said Good.
In a video sent to Newsweek, Gigi showed off just how great she is at playing fetch with her tennis-ball shooter.
See the full article and submit your pet to Newsweek here.